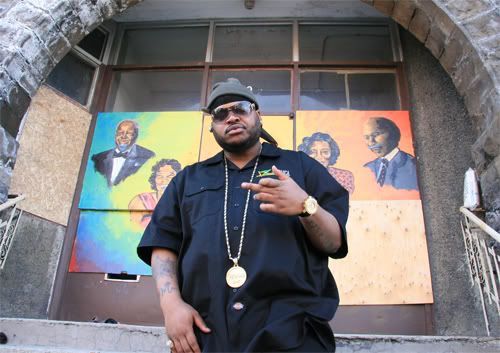 Aptly dubbed the voice of the streets because throughout his hard work and perseverance, he never forgot where he came from, Magnum 357's lyrics are raw and telling, and his music takes a modern twist on an old school style.  Reminiscent of what hip hop once was, leaps and bounds above the generic, manufactured sounds prevalent in today's scene, Magnum is a musical magician, conjuring up hit after hit, yet is equally able to freestyle or battle at the drop of a dime. His sound is explosive, high-energy, and infectious. From hard-hitting tracks, to contemporary club-bangers, he is a truly versatile artist.
In his early teenage years, Magnum 357 already knew his calling was music. Growing up listening to inspirational rap heavyweights such as Mobb Deep and the Notorious BIG, Magnum 357 broke out to become the voice of his community, his people, and his city. Born and raised in Montreal's neighbourhood of Little Burgundy, he quickly gained recognition among his peers, setting off a buzz around his unique, commanding style. Over a decade later, Magnum 357 is now on top of the game as one of Montreal's best-known, and most respected hip hop artists. There is no denying that this local celebrity will soon be hitting the global stage.
With his reputation firmly in place, Magnum 357 released his first mixtape compilation in 2007 entitled Revolver Music Volume 1. Word spread like wildfire, and the mixtape became heavily downloaded. As a result, tracks such as "Money", "Drop 4 Me", and "Downtown with my N****s" became repeatedly requested, and are played in frequent rotation on local radio stations and in popular nightclubs. With a solid fan-following, Magnum graces stages across the city, and has opened for renowned artists such as Mobb Deep, Lloyd Banks, Juelz Santana, Papoose, The Alkaholiks and Boot Camp Clik among others.
Check Out This Hot Single from MAG357: MY TIME IS NOW below
: