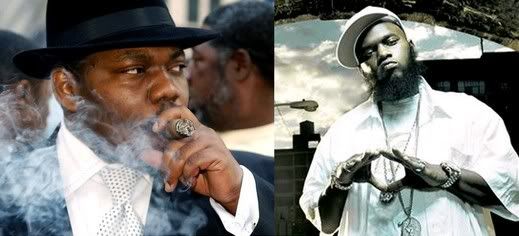 Check out Volume 20, the Roc-A-Fella Edition of the wildly popular RADIO SHOW featuring J.D. Dapper, Doe Dolla, & Tola (The Gyrl Wonder).
Listen to the hottest music out right now and the.LIFE Files Radio Show talk about the top breaking news headlines.
-Listen to what Beanie Sigel said about Jay-Z's reaction to his new single "All The Above" featuring R.Kelly.
–Beanie Sigel sets the record straight on Kanye West BEEF.
-Freeway & Beanie talk about Kanye West vs. 50 Cent and record sales.
-What's the relationship with Dame Dash?
–Freeway talks about all the Vitamin Water bottles 50 Cent has in his studio.
-Find out why you won't be seeing any State Property Clothing anytime soon.
-Beanie has plans for Mya & JLo…find out what!
-How much did Beanie spend on his court case?
-Freeway has some words (and rhymes) for Camron?
Part 1: Beanie Siegel Interview
Part 2: Freeway Interview