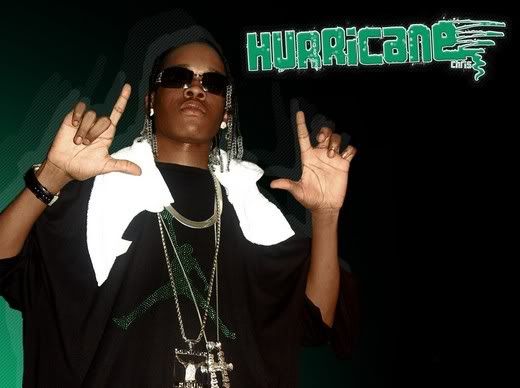 I know after hearing A Bay Bay, you probably already wrote hurricane off as a one hit wonder and I was not a big fan of the single either but I got a chance to actually hear a couple freestyle he did on the Cipha Sounds Effect on Shade 45 (Sirius Satellite Radio). After hearing him freestyle I feel a little different about him now, he can actually spit but you couldn't really tell from first single which is complete trash. Anyway I managed to get the freestyles so check them out and give me your feedback.
Listen: Hurricane Chris (Work Wit Dat Freestyle), this is okay.
Listen: Hurricane Chris (White Girl Freestyle), this one won me over.
Listen: Hurricane Chris (Live Freestyle on Cipha Sounds Effect)
Oh yeah, sorry about the quality.