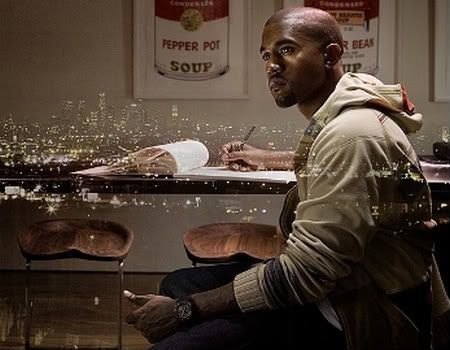 "Heartless" is a song by American hip hop artist Kanye West. It is the second single off West's upcoming album 808s & Heartbreak. Much like the first single off the album, "Love Lockdown", the song is Auto-Tuned.

The song was performed for the first time at the ONE Campaign concert during the 2008 Democratic National Convention in Denver, Colorado. Since then, the song has been performed at a T.I. concert at Key Club in Los Angeles. Kanye made a special guest apperance and confirmed the song's future release as a single.
I don't know man I'm just not feeling anything from this album so far, this is too far left for me and not in a good way, this is not like a Outkast left but something else.
LOL sounds like it should be a Akon joint.
Oh yeah there is something you just have to see on Kanye's Blog
Download:Kanye West – Heartless