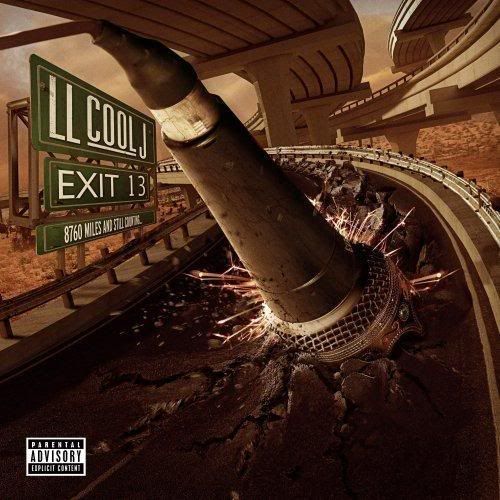 Check out LL Cool J's album cover for his last album on Def Jam and let us know what you think about it, I think it's hot.
Exit 13 will be the 13th and final album on LL Cool J's record deal with Def Jam Recordings, a deal that has lasted for more than twenty years. The album was originally titled, Todd Smith Pt. 2: Back To Cool. The album is set to be released September 9, 2008.
Initially, it was said to be executively produced is by fellow Queens rapper 50 Cent, but that remains to be seen. This album will also be the first LL Cool J album since G.O.A.T. to have the parental advisory label for explicit lyrics. LL and DJ Kayslay recently teamed up to release LL's very first mixtape as a prelude to Exit 13, titled, The Return of the G.O.A.T.
The "warm-up" single, "Rockin' with the G.O.A.T" premiered on June 20, 2008. The First official single, "Baby" Feat. The-Dream was released on July 1, 2008 at the iTunes Music Store. Other contributors for this album include 50 Cent, Wyclef Jean, The-Dream and Richie Sambora of Bon Jovi
Confirmed Tracks:
"Rock the Pole" *
"Baby" (featuring The-Dream) *
"Champion
"Cry" (featuring Lil' Mo)
"Rockin' with the G.O.A.T." *
"Girl If I (featuring Trey Songz)*
"The 5 Boroughs Is Back *
"Come Over"