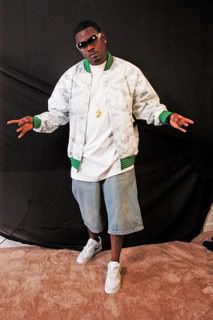 Atlanta born lyricist Duece Poppi is hitting the charts with his latest single entitled "Do It Again." Laced over an original "Nitti Beat," this single is on it's way to becoming one of the hottest songs of 2007. Most noted for his numerous guest appearances on Trick Daddy and Trina albums and his successful feature on Trick Daddy's huge radio and club hit "Shut Up," Duece Poppi continues to prove his levels of versatility.
Within the past few years, Duece Poppi has established himself as a force to be reckoned with in the South. This A-Town bred lyricist is poised to take his legendary street art to the next level. With his over-the-top style and gruff recognizable voice, he breathes a breath of fresh air into the ever-evolving new southern sound.
As a poised artist, Duece Poppi who has been making hits with some of Miami's top talent, is now ready to step up to the plate and deliver some hits of his own. Armed with a number of radio and club bangers, Duece Poppi is prepared to give the streets what they've been asking for.
Listen to "Do It Again" below, Let me know what you think!