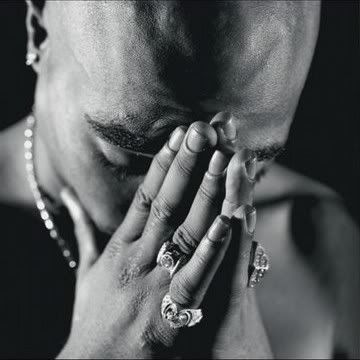 I don't even know where to start after a headline like that, man those Tupac stans are going to loose their minds when they read this…
Reuters reports:
LOS ANGELES (Reuters) – Dead rapper Tupac "2Pac" Shakur, the hip-hop icon who sold more records after he was murdered than during his brief career, is the most overrated person in music, according to music magazine Blender.

Shakur tops a tongue-in-cheek list that also includes "places, trends and other junk in rock," Blender said in its upcoming October issue, due on newsstands next week.

Other overrated finalists included the Grammys at No. 7, encores at No. 12, Pink Floyd at No. 14 and "the music you loved as a teenager" at No. 23.
I personally thought Pac was the greatest way before he died but of course his death made him even more of an iconic figure and the same can be said for B.I.G., I mean Biggie only had two albums and he's "Top 5 Dead or Alive". To say Pac is overrated is crossing the line but will definitely help them sell more copies of the magazine because of it. What do you guys think?