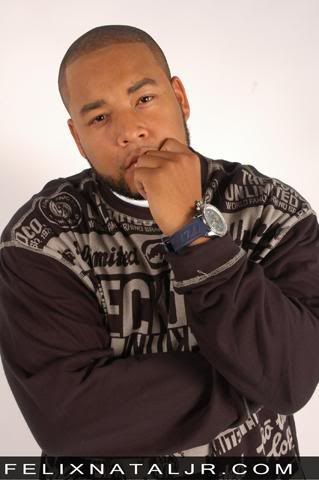 Hailing from Elizabethtown, New Jersey, Hen-roq has been feeding the streets through music for quite some time now. While his initial love for music came from his time spent with his beloved Grandmother as a child, this East'Wick raised lyricist has turned his long time love into a new way of life. With a current sound that showcases his skill for riding the beat and his distinct voice pattern, Hen-roq is on his way to becoming a well established artist.
After recentley signing to Bottom Music Inc, which is co-owned by his childhood friend Starsky, Hen-roq is planning to release an upcoming album as well as a number of other project later on this year. So be on the lookout!!!
I've personally known about Henroq for a little over a year now. If I had the money I would sign him in a hearbeat. Judge for yourself!
Listen to a snippet of "The City" ft. Starsky
[audio:http://media.switchpod.com/users/lolas1700/full71ca2cfa21e4afac28470747d60b1f1c.mp3]