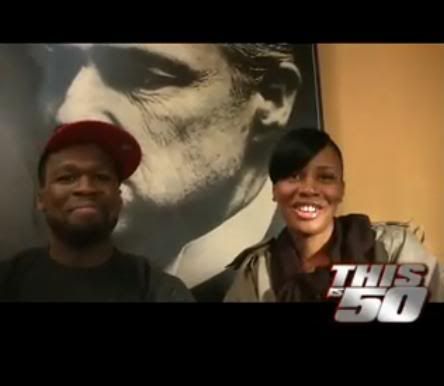 Here's another one from 50 Cent going at the Officer, consider this as the nail in the coffin. Check it out and give us your feedback.

Also 50 Cent breaks down the reasoning behind the DJ Khaled video with Miss Info.
Fif said that the video was his reaction to seeing a website allegedly connected to Rick Ross, which is devoted solely to attacking 50 and promoting Ross' upcoming album "Deeper Than Rap." On the site, there is a very disrespectful photo-shopped image of 50's son, Marquise. According to 50, the site and photo has been up since Sunday.

We came to an understanding because obviously I didnt know anything about that photo before he told me. Fif said, "How come everyone hears the shot, but nobody sees the slap that comes before the shot?" Point taken. And I think its vital for folks to understand that 50 was provoked by an attack on the most important thing to him. He also insisted that Khaled has waged a private campaign against him for years.