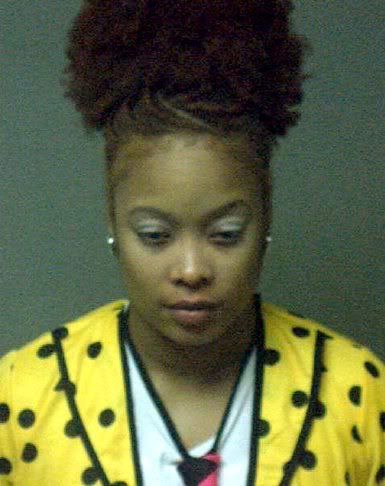 Da Brat was sentenced to three years in prison on Friday for smashing a waitress in the face with a bottle of rum at Jermaine Dupri's Club 72 in Atlanta.
About six members of Harris's family wept when a sheriff's deputy took her into custody.

"I love y'all," Harris, 34, said as she was led out of the courtroom.

"We love you, too," the relatives replied in unison.

Harris entered a guilty plea to aggravated assault.

The victim, a waitress at the club, had to be hospitalized after being struck by Harris, and Flake said the woman suffered permanent facial scarring.

Harris and the victim had gotten into an altercation prior to the assault, police said at the time.

Source:AJC
Damn our female rappers just love that jail time don't they….