Morning babies!! Just when it seems as though these celebrities have regained their common sense, something like this s**t happens!
Lawd Hammercy! What the f**k is this clown thinking? Now, ya'll know I ain't the biggest Reggie Bush and Kim Hoagain's but my sources are confirming that the two are going to get married! Now, this is not nothing new, but GOD DAMN! I'm so sick and tired of hearing this chick whine how much Reggie is such a 'BIG' part of her life but yet and still he never says anything about the chick. It's always her crying marry me Reggie… ugh! I swear, when he started dating her, he lost allllll his black points. If you think I'm hating, just ask somebody…. Note to Reggie, if you're going to be dippin in the white girls, get one that ain't no damn Barbie doll and ain't full of plastic.
Today is Wayne's day as Lil' Wayne drops his highly anticipated and most hated album, The Carter III. I don't know why I have this love-hate relationship with Lil' Wayne but I do. After seeing him on 106 & Park, I believe he can get the panties! Ladies, is it just me or aren't you curious about what the dude is working with? I mean after all, I am trying to figure out what about this man has the hoes going bananas! Anyways, ya'll kiddies and groupies run out to buy Wayne's CD!
Yesterday, I brought ya'll an 'EWW' alert and today I just have an 'aww' alert. Now, I am very much so pro-black love, hense my hatred for Kim and Reggie Bush. But, for Young Dro and Fantasia to stay in this thing for as long as they have has me screaming, Hell to the Nawl! But much love for the two for staying together and are reporting that they will marry sometime this year.
It looks like Superhead is back in the news but this time for being abused by her new wonder man Darius from Family Matters. Even though she's all over the place talking about how much he needs help, yada yada yada, this chick refuses to admit to the fact that maybe she needs some help to! Now, he says he was being abused, she says she was being abused… maybe both of ya'll were abusing one another to have that great make-up s*x… after all this is SUPER HEAD! lol… anyways, Darius says she abuses her son which is believable. If you all read her first book, Karrine goes into great detail about how her mother abused her a lot as a child, and you know that stuff goes in a cycle. All I gotta say is, I dare this b***h to call me because I'm putting her on blast. I want an interview with her a*s anyways! Haha…
Word on the streets is that Amerie is pregnant by ??? … why is this even in the news!? LOL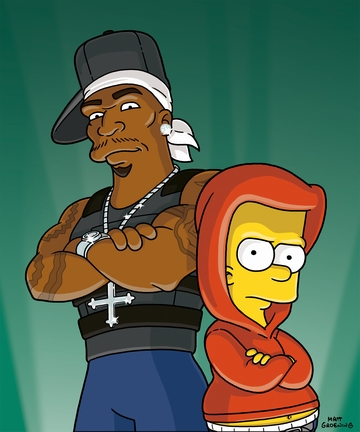 According to People Magazine, 50 cent is doing reggae music now. Lawd have mercy!
P.S. Why is Janet Jackson remixing Plies' song when it was origninally HER song… LOL… WTF??? I just don't get that one….
By the way, I'm having a craving for some Lucky Charms… yep, I'm so childish for that… if Warren G was of relevance, I would have told ya'll he was arrested… but I'm hungry!
Hit me up on MySpace at http://www.myspace.com/sweetfaceh0nii